Meet our new Communications Manager!
Introducing our new Communications Manager and former Ride for the Feast rider, Bridget Dohony. Bridget rode on team Petal Pusher in 2017 and had a very memorable experience. "I actually fell off my bike a mile before the finish line!" Bridget laughs as she recalls her ride. "My front wheel caught a divot in the trail and before I knew it I was flying over the handlebars. Pretty shaken up, but absolutely fine, I was picked up by some volunteers and shuttled to the celebration event. Accidents sometimes happen and the RFTF support staff and volunteers are an amazing resource to riders."
Bridget hasn't lost touch with our mission since. In her position, she will work to elevate promotions for rider fundraisers, ensure rider information is well distributed and help to keep you informed on your impact. We're happy to have her along for the ride.
Ride Stats
Goal: $800,000
Raised: $66, 126
Teams: 17
Riders: 115
Volunteers: 3
Ask a Rider series
Want to know more about the rider experience?
Submit your questions and we'll include answers in our next edition of Ride Bites so all riders can feel ready and prepared for an awesome ride by 5/21!
Save the Date!
2/12 from 7am-12pm
Ride for the Feast staff, volunteers and veteran riders will be at the Waverly Farmers Market at 400 E 32nd Street on Saturday, 2/12. Stop by and meet the people behind the ride. This will be a great opportunity for new or undecided riders to learn more about the event and ask questions about logistics, training, fundraising and more. Anyone interested in participating can sign up on the spot!
Reminder!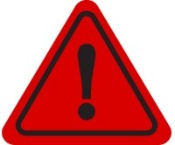 Registration fees increase from $50 to $60 on February 4th!
Ride for the Feast Fundraisers
2022 Baltimore Saltbox Calendar: The 2022 Baltimore Saltbox calendar is available at Atomic Books, Found Studio, or at I Break Plates.
Ride for the Feast Hoodie: RFTF hoodies are available in both zip up and pullovers. All hoodies are black and feature the RFTF logo on the back with our tagline: Feed People Fight Disease & Foster Hope. Material is a poly cotton blend with pockets.
Hoodies are $30 and all proceeds go towards Ride for the Feast. Hoodies will be available for pick up May 16th - May 31st at Moveable Feast. Out of state hoodies will be mailed after May 31st.
Purchase with your registration or here.
Want help promoting your fundraiser? Please submit your fundraiser information to Akelley@mfeast.org and include date, time, location, and links.